Emergency Dentist in Houston
Do you have extreme tooth pain? Do you need to see a dentist but don't have an appointment? Call Greenspoint Dental to schedule an emergency visit in Houston. We strive to respond to our patients' needs as quickly as possible, especially when they're in pain. Don't let tooth pain or broken dental appliance affect your day — we'll stay late or open early to make sure you're comfortable again.
At Greenspoint Dental, expect quick availability of emergency dentists & get relief from any dental emergencies.
Dental Conditions:
An emergency dentist is made available to you for a number of procedures in the Houston area. Tooth-aches are the most common dental emergency we see in our office, though there are cases in which patients come in with a broken crown, dental veneer, or overall sensitiveness.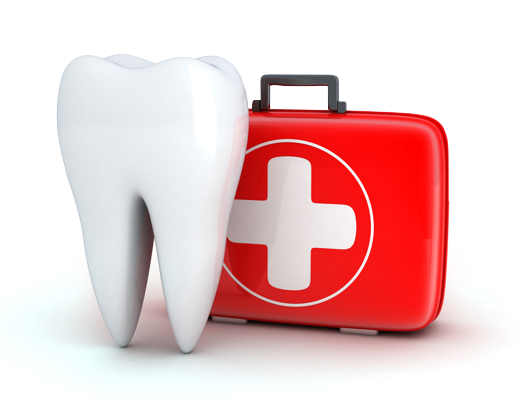 Emergency Dentist For Tooth Aches
When you seek the help of an emergency dentist in Houston with us, be ready to answer some questions concerning the condition of your tooth or teeth. If there is a tooth infection, you may be asked to take an antibiotic prior to your treatment, along with pain medication if need be.

In most cases, once you call in with a dental emergency, the dentist will schedule an appointment with you on the spot or first thing in the morning, depending on the severity of the situation
Emergency Dentist For Broken Crowns
If you have an accident or for whatever reason, a dental crown pops out of place, call our dental emergency line. Save the crown and any other piece of material that comes with it. It may be helpful in the restoration of the tooth/dental crown. Unlike if your tooth hurts, restoring crowns back to their functional state is usually not as traumatic and can be done rather quickly since there is not an infection around the tooth in question.

Emergency Dentist For Popped Veneers
Dental veneers can pop out of place for a number of reasons. Sometimes the adherent is old and worn, sometimes, you just flat out a bit into something that was too hard. In any event, keep the veneer and bring it with you to our dental office after you call our emergency line. Our emergency dentist in the Houston area will try to get you on the schedule as soon as possible so that you won't have to be embarrassed about your smile.

Emergency Dentist For Root Canals
Root canals are often performed on a tooth that is nearly beyond repair. It's a last resort procedure that has a very high success rate in saving the tooth in question. Depending on your condition, after the canal has been treated, you may or may not need a crown over the tooth.

After examining the tooth through X-rays, Dr. Bosse will be able to assess the situation and will be able to tell you what can be done. If you have extreme tooth pain, don't wait, call our emergency dental line and talk to our attendant to get you back in the game.

Looking for a reliable emergency dentist in Houston? We're here to assist you. Call us at (281) 823-9987 now.