Smile Makeover Services in Houston, TX
If you are not completely happy with your current smile, the smile makeovers offered at Greenspoint Dental in Houston, TX can help to transform it. A smile makeover is a series of cosmetic dentistry procedures, which are designed to make your smile more beautiful.
Your smile is important, and if you are not happy with it, it can affect your self-confidence. Many people do not realize that with just a few simple procedures you can get the smile that you have always wanted. The procedures involved in a smile makeover vary from patient to patient but below are a few of the procedures that may be used in a smile makeover by our professional team in Houston, TX.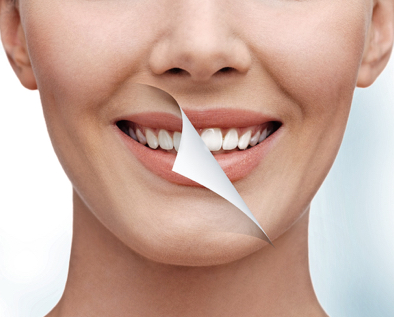 TEETH WHITENING
A common issue for many people is tooth discoloration. Certain foods, red wine, and coffee can leave teeth with a yellowish, grey, or brown tinge. Although brushing your teeth with a tooth whitening tooth polish will help, it will not completely remove the discoloration. A simple teeth whitening procedure can make your teeth even whiter than they were before the stains.

Porcelain Veneers
If you have teeth that are cracked, chipped, worn or misshapen, this can make you self-conscious about your smile. Porcelain veneers are an ideal choice in this situation. Porcelain veneers can be applied to give your teeth a nice, natural shape and to fix any damage. Teeth are first prepared for the procedure, then the veneers are put over the existing tooth, and they instantly make your smile look perfect.
Gum Contouring
Sometimes people have a little more gum around their teeth than others or their gums are higher or lower than normal, and can look quite prominent—especially when they smile. If you find that you have too much gum around your teeth, or your gums are too high or too low, this can easily be fixed with a gum contouring procedure. The gum contouring process involves reshaping the gums using lasers and scalpels so that they appear more attractive.
Invisalign/Braces
Many people have teeth that are gapped, slightly misaligned or crooked, but this issue can easily be fixed by braces. However, many people do not want to wear metal braces while they wait for their teeth to be realigned. This is where Invisalign is ideal. Invisalign aligners are clear and invisible, but they work just as effectively as traditional metal braces.
Implants and Bridges
Some struggle with gaps in their smile from missing teeth. This problem can be quickly mended using dental implants or bridges. The dental implant procedure involves minor surgery to replace a pulled tooth or missing tooth with an implant. This implant is placed inside the gums and then a false tooth can later be attached to it, making it a permanent solution for those who have had a tooth removal. Dental bridges are used between two teeth to fill in the gap.

The procedures used in a smile makeover will differ depending on how much work you need to be done. A smile makeover can make you feel more confident about yourself and transform your whole appearance.
Contact Greenspoint Dental in Houston today to learn more about our popular smile makeovers.