Teeth Cleaning
Every six months, we recommend our patients visit Greenspoint Dental for a routine teeth cleaning.
One of our friendly dental hygienists will conduct the teeth cleaning which can take anywhere from 30 minutes to one hour, depending on the condition of your teeth. Tiny metal tools are used to remove plaque deposits on the surface of your teeth and in hard-to-reach places between your teeth.
Throughout the plaque removal procedure, the dental hygienist will use a jet-stream of water to rinse off plaque particles.  After plaque is removed, the hygienist applies an anti-cavity, fluoride treatment to a tooth polisher to protect your teeth from dental caries and buff the tooth appearance.
After your cleaning, a dentist will perform the final inspection and evaluation of your teeth and gums.  If your teeth are cavity prone, the dentist may apply a thin sealant to your tooth surface which fills the crevices of healthy teeth, protecting them from future tooth infections.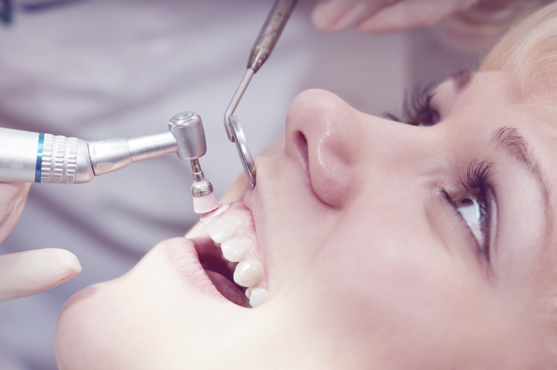 Cavities
If your tooth hurts, one reason for your tooth pain may be a neglected cavity. Dental caries are caused by acids in plaque that erode and decay the tooth enamel.   Sometimes cavities manifest as gray spots in the teeth and other times, they are not visible by the naked eye. Consuming a lot of sugary foods and starchy foods may increase your risk of developing dental caries.
If you have a cavity, Dr. Bosse will remove the tooth decay and replace it with a filling material to match the natural appearance of your tooth color.  This way, it blends in with the rest of your teeth.
Early detection of a tooth infection is the best method to prevent cavities from turning into crowns, root canals, or an extraction. Patients are provided options such as nitrous oxide and Novocain to make their treatment procedure as pain free as possible.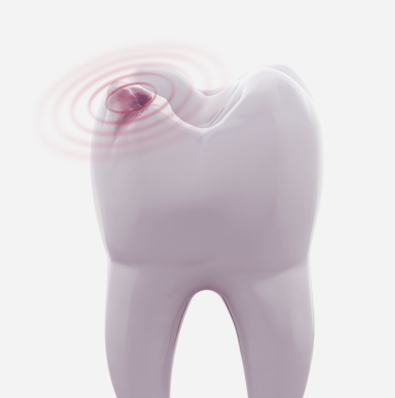 Prevention
In between teeth cleaning visits, we encourage patients to:
Brush twice a day with ADA-accepted fluoride toothpaste.
Floss once daily.
Replace your toothbrush every three to four months when the bristles fray.
Eat a balanced diet and limit sodas and snacks.