iTeroⓇ Oral Scanner
Introducing: The iTeroⓇ Scanner
Elite Digital Dental Solutions
Ever wondered what you'll look like with straightened teeth? Now, GP has a technology that will demonstrate your anticipated results. More than just a photo filter or image manipulation, this tech is actually taking real measurements of your individual mouth and the unique shapes, sizes, and facets of your teeth.
Our team at Greenspoint Dental is excited to announce that we are now able to provide our patients with the most innovative intraoral scanning technology on the market! The iTeroⓇ Scanner is an extremely precise digital, dental imaging tool that allows our staff to provide you with an enjoyable and efficient experience while creating the most detailed 3D model of your mouth possible.
Contact Us For Appointments
What is an iTeroⓇ Scanner?
 An iTeroⓇ Scanner is a state-of-the-art device used by dentists and orthodontists to scan the inside of the mouth and create extremely accurate three-dimensional models in minutes. iTeroⓇ Scanners produce more detailed and exact digital representations than traditional plaster-impression molding methods.
These ultra-intricate 3D models are used to diagnose several dental and orthodontic issues and provide roadmaps for remedying them. They help dental professionals easily create physical tooth models for a variety of dental work, including porcelain veneers, dental implants, and crowns. They also assist orthodontists in creating the best-fitting Invisalign or braces for their patients. Additionally, iTeroⓇ Scanners can provide comprehensive documentation of your dental records for easy reference and insight. Your dentist will be able to monitor and compare gum recession, tooth decay, or tooth movement over time.
How Does It Work?
The iTeroⓇ Scanner is an intraoral device. It is inserted into the mouth and uses modern optical technology to capture thousands of images per second. The new and improved scanner wand has been condensed to be able to fit into the deepest parts of the mouth, allowing for fully accurate molar scans. The comfortable process allows patients to be able to breathe, speak, or swallow as they normally would. They can even take a break and ask any questions they may have during the procedure. The captured images are immediately digitized and displayed in real-time on visual screens.
 Patients and dentists alike can watch the creation of dental impressions as they happen. This allows for easy diagnosis of possible issues and the brainstorming of proper treatments in just a few minutes. The visualization that the iTeroⓇ Scanner provides ensures patients feel included and informed during their dental visit.
Dental impressions are an important part of any dental practice. They are used for a variety of dental procedures including; crowns, bridges, veneers, mouthguards, diagnostic models, and take-home whitening trays. It's important to understand the methods your dentist employs in order to ensure they are the right fit for your needs.
Some dentist offices offer traditional ways of creating dental impressions. In this somewhat outdated method, trays are filled with a thick liquid material called alginate and then inserted into a patient's mouth. The patient must then wait for the material to dry and harden before they are removed. This creates a mold of the mouth which can then be sent off to a clinical or dental lab for the intended usage. Although these processes are generally considered safe and effective, they are typically time-consuming, uncomfortable, and downright unpleasant.
At Greenspoint Dental, we use the iTeroⓇ Scanner to create our dental impressions. This scanner has a variety of innovative advantages when compared to more traditional methods. The iTeroⓇ Scanner provides a comfortable, interactive, and time-efficient method to create dental impressions.  Some additional benefits include:
Continued Monitoring of Dental Issues

Extremely Accurate Impressions

Radiation Free

Works with many Orthodontic Treatments

Real-Time Simulations

Saves Time

Painless for patient
Contact Us For Appointments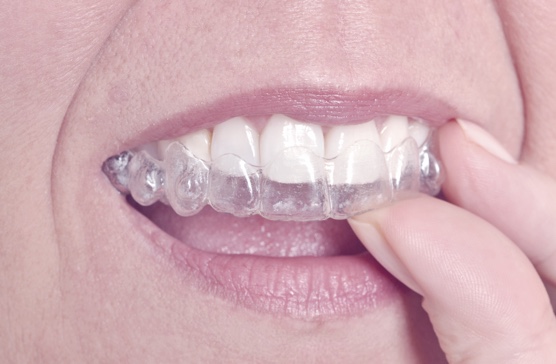 If you are considering getting Invisalign, visiting a dentist or orthodontist with an iTeroⓇ Scanner is a no-brainer. iTeroⓇ scanners integrate seamlessly with Invisalign technology, so patients must no longer endure the uncomfortable process of getting their dental impressions created. No more plaster, goo, or gagging. Your mouth scan can be produced comfortably in the office in less than five minutes.
The Invisalign- iTeroⓇ integration gives patients a unique outlook on the full Invisalign process. The Invisalign Outcome Simulator integrates exclusively with iTeroⓇ. It improves a patient's experience by providing high-resolution simulations of how exactly teeth will be corrected, and how the final results will look. 
Invisalign and iTeroⓇ continue to improve the patient experience by providing an Invisalign Progress Assessment. During your orthodontic checkups, your orthodontist will be able to display your current results with your projected ones and tweak any treatments if the two aren't aligned. Finally, your expectations can match up with your realit
Ready to take charge of your dental health? Book an appointment with us today! We take pride in our adoption of innovative dental technology and enjoy giving our patients access to the highest quality of care. 
If you have more questions about The iTeroⓇ Scanner or other current dental technology, reach out to our dedicated team of dental professionals at Greenspoint Dental! We have provided quality general, cosmetic, and restorative services to Houston and the surrounding suburbs since 1997 and will continue to give patients like you the healthy and beautiful smiles you deserve for many years to come.
Contact Us For Appointments